Ralph J. DiLeone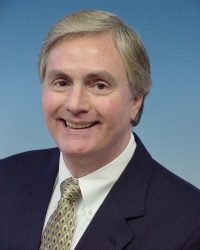 Email Ralph J. DiLeone
Biography
Ralph DiLeone obtained his Bachelor of Science degree in accounting from Case Western Reserve University in 1977, after which he worked for Arthur Andersen & Company in Cleveland, Ohio as a Senior Tax Accountant, and then Marathon Oil Company in Findlay, Ohio as an international tax analyst. Ralph then earned his Juris Doctor cum laude from The University of Toledo College Of Law in 1984 and continued utilizing his accounting and tax background when he began practicing law in 1984. After about 17 years in large law firms and serving as General Counsel/ Senior Vice President for both a large publicly traded and a privately held corporation, Ralph started his own business – The DiLeone Law Group, PC. His combination of legal, accounting and business experience has been very influential in operating his own business and in counseling his clients.
Education
Juris Doctorate Awarded, The University of Toledo College of Law, Toledo
Bachelor's Degree, Case Western Reserve University
Affiliations
Ralph is a member of: U.S. Supreme Court Bar; American Bar Association; North Carolina Bar Association; Ohio State Bar Association; Triangle Medical Managers; Brier Creek Country Club; Who's Who Registry of Global Business Leaders; North Carolina Legal Elite – 2007; and The Heritage Registry of Who's Who (law).
Ralph serves on the Board of Directors for Junior Achievement of Eastern North Carolina, the Board of Advisors of the Greater Raleigh Chamber of Commerce, and serves on Executive Committee of the Morrisville Chamber of Commerce Board of Directors. He served on the Greater Raleigh Chamber of Commerce Board of Directors from 2011 to 2013 and the Project Enlightenment Board of Directors from 2016 - 2018. He is currently serving as a member of the Greater Raleigh Chamber of Commerce Inter-City Visit and Leadership Conference as well as the Government Affairs Department Board for the Greater Raleigh Chamber of Commerce.
Ralph has presented estate planning seminars through the Catholic Diocese of Raleigh in parishes throughout the Triangle. He is a guest lecturer in business law classes at two of the law schools in the Triangle as well as being a guest lecturer at one of the business classes at NC State University College of Textiles.
Specialties
Ralph concentrates on all of the general business and corporate matters in which the Firm currently concentrates for U.S. and international corporations in such industries as technology, manufacturing, hospitals, physicians and other health-care organizations, banks, tax-exempt organizations, and various other service businesses.
Rosemary Thomas Boles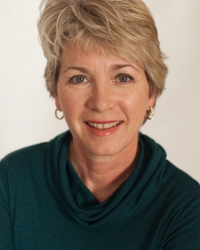 Email Rosemary Thomas Boles
Biography
Rosemary Thomas Boles is a native of North Carolina. She was born in Fayetteville and grew up in Wilmington. She graduated from John T. Hoggard High School and attended the University of North Carolina at Wilmington for several semesters, then attended the Miller-Motte Business College. She has resided in Charleston, South Carolina, Nashville, Tennessee and Virginia Beach/Norfolk, Virginia. She has over 30 years for experience as an administrative assistant in various corporate office environments.
Rosemary joined The DiLeone Law Group, P.C. in January 2015 as the firm administrator. She currently oversees the business administration of the firm, as well as assisting the firm in business and corporate matters, estate planning and estate administration.
Pick a date to schedule an appointment. You will be contacted to confirm availability.